Class Ring orders!!! Tuesday, Oct. 3rd. Balfour representatives will be in the cafeteria from 1:30-4 p.m. $100 deposit required. Anyone who is interested may pick up a catalog/order form in Mrs. Miggletto's office.


Westville Public Schools is taking applications for night janitor and cafeteria. Please apply in the Central office.

JH Football plays at Kansas tonight. The 7th grade will start at 6:00 p.m. followed by an 8th/9th grade game. Also, Volleyball vs. Wagoner (JH/JV/V) is here at 4:00 pm (Senior Night 6:30 pm)

The state cheer championship will be aired on the following site. You will need to sign up for the free account option to watch. The class starts at 2:00 with our ladies scheduled to perform at 2:27 so make sure you get logged in early.
http://www.nfhsnetwork.com/events/ossaa/d7b89496f0

Breakfast with the Jackets - building spirit and character #jacketpride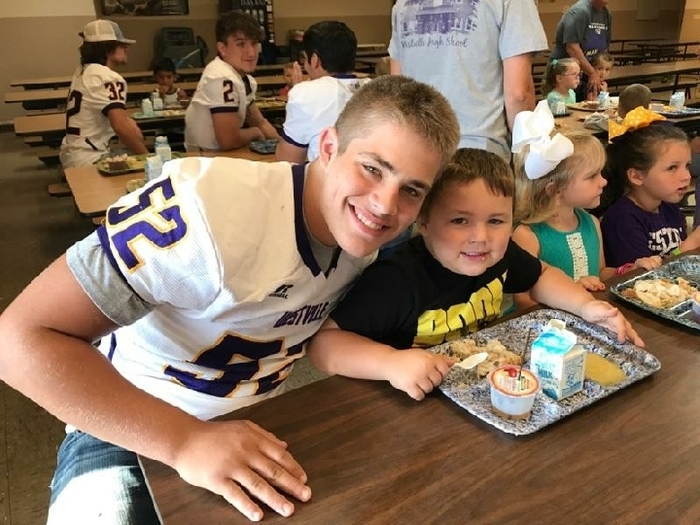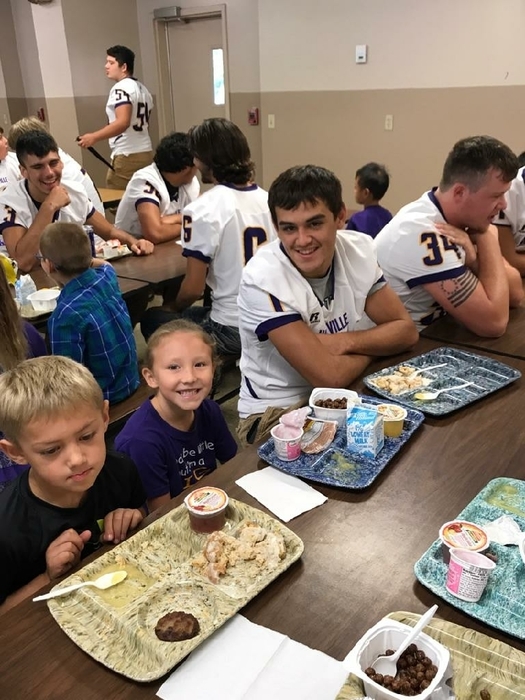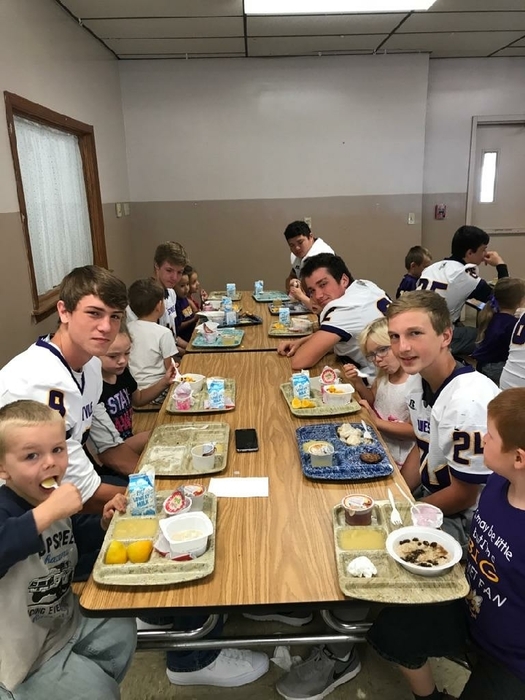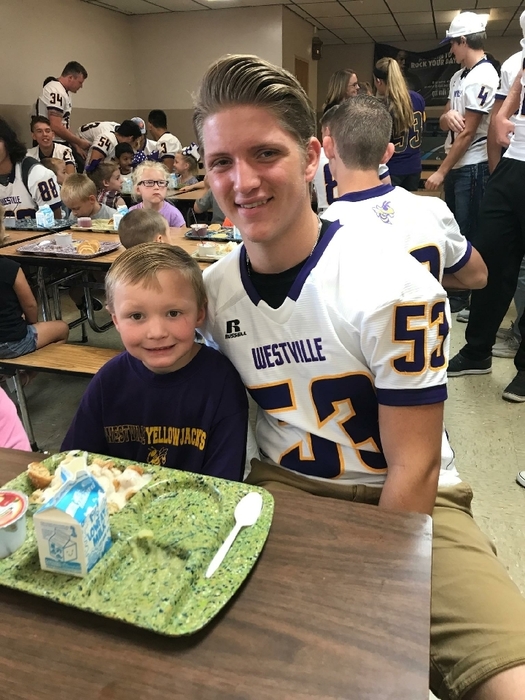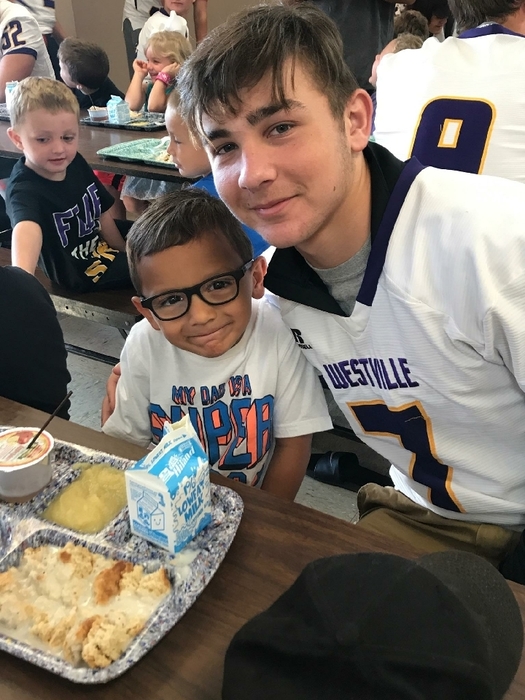 Kickoff for the varsity football game tonight at Kansas is 7:00 p.m. (updated start time) 9/15

The 7th and 8th football team will have a game against Keys tomorrow night (9/12/2017) starting at 6:00 p.m. They need to report to the gym at at 4:25. there will not be a 9th grade JH game this week, but we will still dress for varsity. Next week looks similar as well. We ask for the 9th students and parents be patient with us. We are being proactive and working to find a better solution for our JH athletes in the future as they are just as important to us as our varsity and deserve the chance to play as many games as OSSAA allows. (Coach Dorton)

The softball games will be played AT HOME today instead of at Hulbert as the schedule reads. 9/11

The Band rental meeting for tonight is cancelled and will be rescheduled for a later date.

The junior high football game vs Colcord at home has been rescheduled for Thursday at 6 pm.

Westville Yellowjackets hosting the Lincoln Wolves tonight at Akin Langley field at 7 pm. Come out and cheer on the Jackets!!!

JH Football Tonight - The games will be played at Lincoln at the old football field which is behind the middle school. The 7th grade will start at 5:30 and the 8/9th will start at 7:00

We just received word that the suspect has been located and we will run our normal bus routes.

We have a man hunt underway in the Chewey area. Please be advised students will not be dropped off in that area. Students may be picked up at school or proctor community center or chewey store.

Today is the deadline to sponsor a player pic or turn in an ad for the 2017 WHS Athletic Program

School pictures are tomorrow 8/23/17!

If you would like to sponsor the picture of a varsity player in the football program, please contact
vreece@westville.k12.ok.us
by Tuesday afternoon. Sponsorship is $15 and includes 3 lines of type under the picture.

Correction Football scrimmage starts at 6:30 pm

Westville Football scrimmage will be Friday night at 6 pm at Akin Langley Field. Admission will be $2 for adults and $1 for students.