Unfortunately we are going to postpone homecoming. We will be looking at when we will be able to do it tomorrow. PARADE will still be as planned. Tomorrow 5:30 line up and 6 it will begin.

Elementary Reminder: Elementary will be having in person learning Friday, Sept. 24th. JH/HS will be Distant Learning on this day.

3rd-6th grade Cross Country tryouts will be this week during your students PE time.

Westville schools has electricity. Part of the area is out of electricity. We will have school today. Buses will be running. Have a great day!
Softball Senior Night has been postponed to a later date.

Parents, We are proud to announce that P-EBT cards will be sent out again this year! Please click on the link below for more information.
https://5il.co/z83x
HOMECOMING SEPTEMBER 24, 21 starting @6:15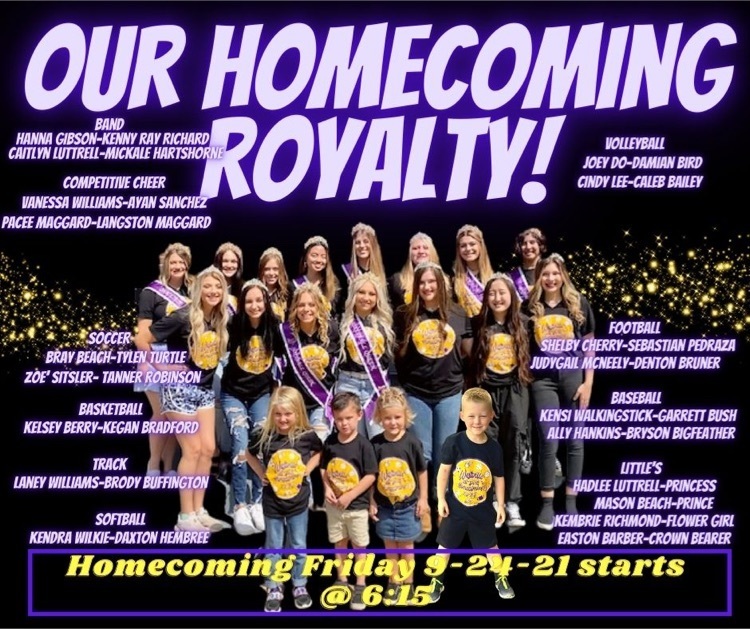 The JH softball team, consisting of 5th-8th grade students, played the past two days in the Adair County softball tournament. The girls took 2 wins yesterday shutting out both Cave Springs (13-0) and Maryetta (9-0). The Lady Jackets found themselves in the losers bracket today, after taking their first loss against Zion (5-3). They blanked Maryetta with an 8-0 win to face Zion once again to stay in the tournament. The team handed Zion their first lose of the tournament (5-1) to force a battle for first place. The Jackets came out on top in the final game, beating the Zion Jets 7-6. Congratulations girls!! #jacketpride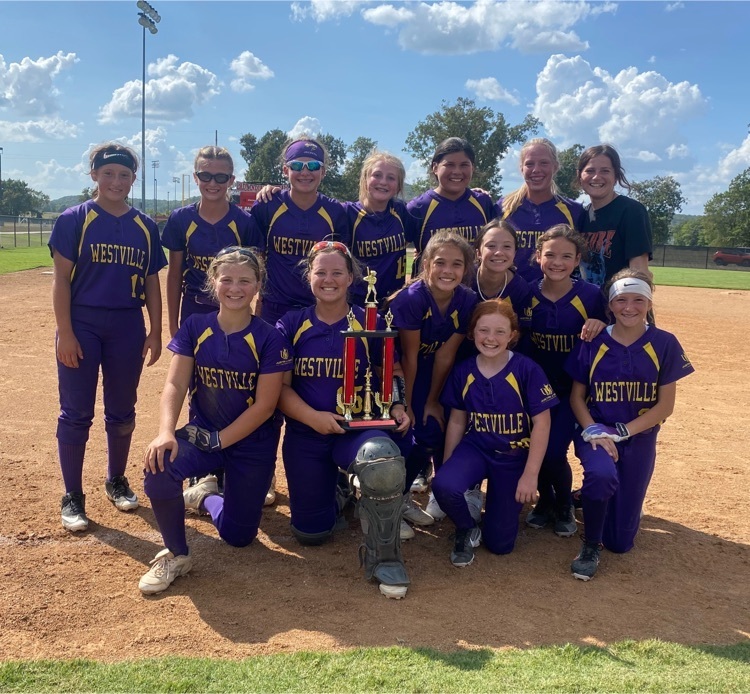 FYI Masks are stills required for everyone on buses. It is a federal transportation requirement at this time.

Parents wishing to opt out students may turn in the form to the appropriate office for their student. Each student will need a form on file in their office. Parents must sign form. Here is the link to the form and you may print it off or pick one up.
https://5il.co/ypbl

Westville Schools will return to In-person learning for all students on Monday, September 13. We will be implementing a mask mandate for all students, staff and visitors in the building. While there is an opt out available, we would ask that you consider that we had no opt outs last year and had safe In-person instruction for the last half of the year. Masks work better when 100% participation is attained. Here is the link to the full letter from Superintendent Heustis.
https://5il.co/yp50

Westville schools will continue Distance Learning for Sept 8, 9 and 10. We will come back to In-person instruction on Monday, September 13. If your student is having trouble please call the appropriate office to get help. Teachers will be at school Wednesday-Friday next week. Hots spots are available in the central office. Meals will maybe picked up from 10-11:30. Alt Ed will have regular schedule.

Westville Public Schools will be shifting the elementary to Distance Learning for Thursday and Friday 9/2 & 9/3. We have over 25% of students absent with several being sent home sick and several pending tests. We also have several staff in the same situation. Buses will not run but breakfast and lunch to go meals will be served from 10-11 am on the back doc office cafeteria. We will do deep cleaning and hot spots are still available to pick up. More information will be sent soon.


This is a reminder that tomorrow, Tuesday, August 31 is school day pictures for elementary students.

Hotspots will be available for pick up tomorrow, August 31 from 10:00 a.m.-2:00 p.m. in the Auditorium. Only one hotspot per family unless other arrangements are made.

Parents of 7th-12th grade students, during distance-learning next week we are expecting students to be up and engaged with their teachers by 8:05 each morning. Please make sure that they are checking-in with their teacher during the time they are scheduled for each class. The class times are listed below. If you do not have internet access and you are waiting on a hotspot, the teachers will work with your child to get them caught up when they gain internet access. Students will not be required to engage in the ICAP period at this time. Thank you 8:05-8:55(1st Period), 9:00-9:15 (ICAP), 9:20-10:10 (2nd Period), 10:15-11:05 (3rd Period), 11:10-12:00 (4th Period), 12:35-1:25 (5th Period), 1:30-2:20 (6th Period), 2:25-3:15 (7th period)

Parents and students, we are currently working on activating our Hot-spots so that we can get them handed out early next week. Please be patient and we will work with you to get the best possible option. We will send another message next week detailing when you may pick up the hot spots.

Reminder: Elementary School Picture Day is Tuesday, August 31st! The Photographers ask that the student NOT wear green.

This is a reminder to all people driving around the school from 7:30-8:30 am and 2:30-3:30 pm that Yellowjacket St is one way going north and Collyge ST is one way going south. For the safety of kids please observe.