You must be 18 and younger for breakfast and lunch.

Westville schools will be canceled on Tuesday April 3. Teachers will be rallying for eduaction funding for our schools. Breakfast will be served from 8:30-10 and lunch from 12-1:30. The ACT will be given to juniors in the HS classrooms at 8:15.

ATTENTION: There has been a schedule change for JH Track. We ARE going to have a meet at Claremore Sequoyah TOMORROW (Tuesday). We are LEAVING at 7:15, returning approximately at 5:30, this is 7th/8th grade only.

Westville Schools will be out of school on Monday April 2. We will be in school on Tuesday, April 3 and send a delegation as needed.

Westville Chamber of Commerece has postponed the community Easter egg hunt until Saturday, April 7th @ 2 pm

The baseball game scheduled for today has been canceled. 3/29

"Reminder JH track will NOT be participating in the Adair track meet today 3/29."

Soccer Update - The tournament at Stilwell was canceled. It is now going to be held at Collinsville. Girls play tomorrow (Thursday) at 2:30, boys at 5:00. Friday is TBA.

3/27/18 - The baseball games scheduled for today have been rained out. We do not have information on rescheduling at this time.

3/27/18 - Tonight's soccer game has been rescheduled for Monday, April 23rd.

Last chance - if you want to purchase a support shirt, you must contact Crissy Williams BEFORE NOON TODAY. They are $6 for sizes up to 2X. You may order today and pay by Thursday. 918-723-3181, ext 504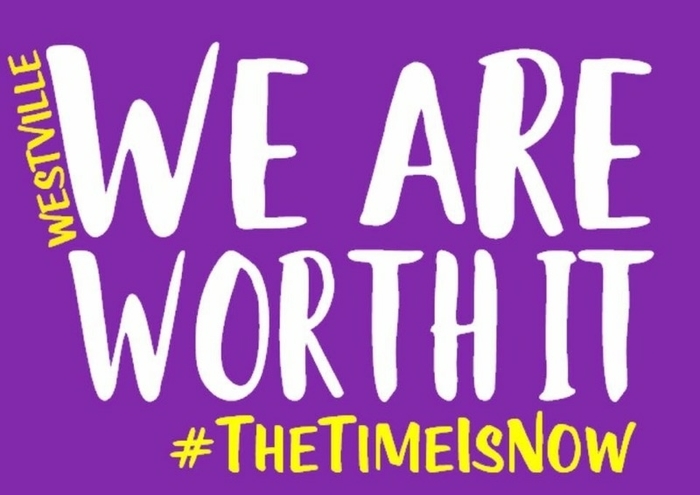 Westville Public Schools WILL be in school this Friday, March 30th. We will NOT be in session on Monday, April 2nd. This will allow our teachers to travel to the Capitol on Monday to show support for better wages and school funding. More information concerning the possibility of additional days for the walkout will be available after the school board meeting later this week.

We will be joining in solidarity with other schools in honoring our teachers this week. Monday is wear blue in honor of students! Staff may wear jeans all week and we ask our students to join in as well! The rest of the week will be posted on school social media.

Reminder of All staff meeting at 8:30 in auditorium.

The Elementary Backwoods Fundraiser is here! If your student turned in an order, it will be available to pick up in the Elementary Office on Thursday March 14th.

Please fill out the parent survey concerning the teacher walkout/school closure. It can be found on the school facebook page as well as the school website under News.

The Amber alert has been canceled. Ruger Cole is safe at school!

JH cheer sign-up sheets are in the JH office. There will be a mandatory cheer meeting in Mrs. Williams' room (kindergarten bldg.) Tuesday, March 13th at 12:15 for those who want to try out for cheer next year.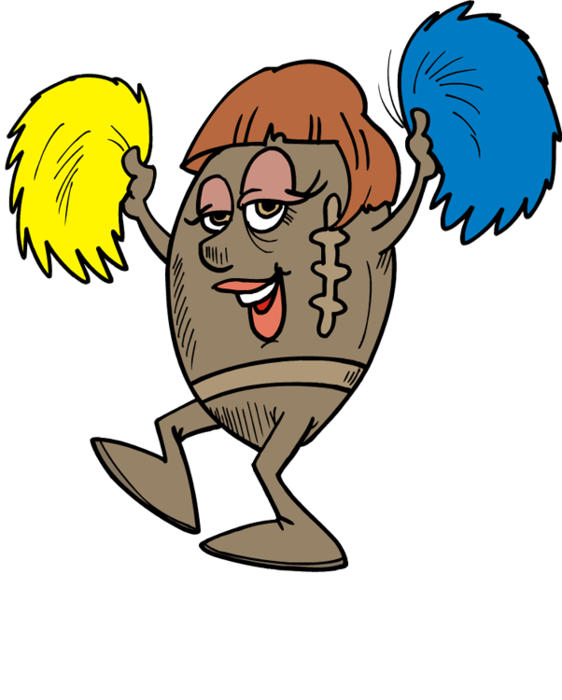 March 30th is the deadline for the Westville Youth Football and Cheer sign-ups. Forms are located at Kwik Kountry. Sign up fee can be paid at a later date. Jerseys will be ordered in April and pictures will be taken in June.

We still have 2016-2017 Elementary yearbooks for sale in the Elementary Office for $20.